BATHROOM RENOVATION under
15 working days!
At AGFIX Multitrades™, we've been involved in Bathroom Renovations, Bathroom Remodeling or simply Bathroom Repairs since 1997.
Our focus is the Small to Medium Bathroom Renovation niche market. Even Renovating a small Bathroom can be a drawn-out and tedious  process so it is an advantage to deal with only one person from start of the renovation to the finish. (That same person supervises plumbing and electrical work when applicable)
We turn your vision of that small Bathroom remodeling into a reality that you will enjoy for many years to come. We let you choose and/or purchase tiles, bathtub, vanity, and other fittings or look after everything if you wish. We're pretty flexible.
Our average renovation time is 12 working days! At the end of the day what really counts is that every time you walk into your Bathroom, no matter how small, you'll know the job was done right, and real Value was added to your home.
Should not your small Bathroom be also a comfortable place to relax and unwind…
"Albert created a most wonderful bathroom for us keeping in mind the old windows and complementing it with modern surfaces. Our vision of our new bathroom is even better than we thought it would be. Albert's expert tiling and superb prep work ensures our bathroom will last us many years to come."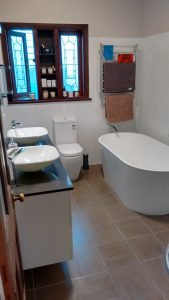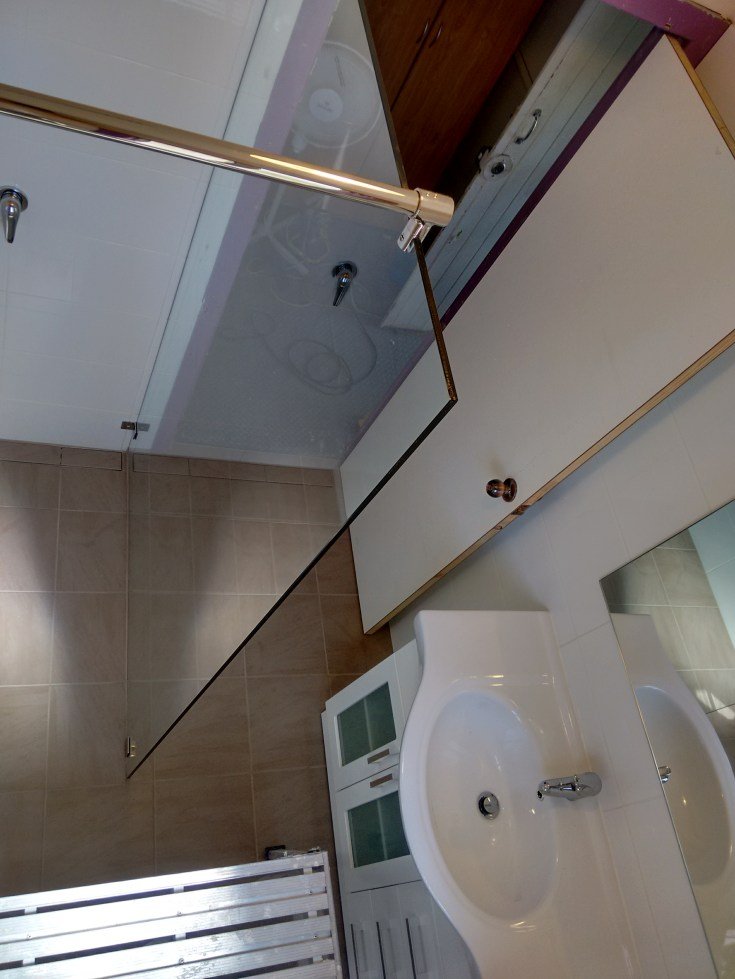 "Dear Albert, Thank you so much for the quality job extremely well done. Albert  designed and renovated the bathroom from start to finish in an house that was build back in 1950 with an old cast iron bath that must have had the walls build around it! We were very impressed that in just three weeks we have an brand new bathroom! What luxury! Thank you Albert for the high standard of workmanship, we would without any hesitation recommend you. Once again thanks for an job well done."
"We are very happy with our choice for Albert to renovate our bathroom area. Albert helped with the styling and design of our bathroom renovation and we are extremely pleased with the finished results. We were also impressed with how quickly he transformed our bathroom in just three weeks and with minimum mess.Our family and friends have all commented on his high standard of workmanship and we would recommend Albert without any hesitation. Thank you again Albert. Regards."